In EMSTesting.com you can choose to share a test so that any other instructor in your school can also add the test to their instructor accounts for use in their classes. To do this is quite simple. When you create a test, fill out all the information that you normally would (You can find more information about test creation in this article here).
During the creation of a test, you can check the box to share this test (shown below). But you can also click 'edit' next to a test under 'manage tests' section to get to this same screen to share.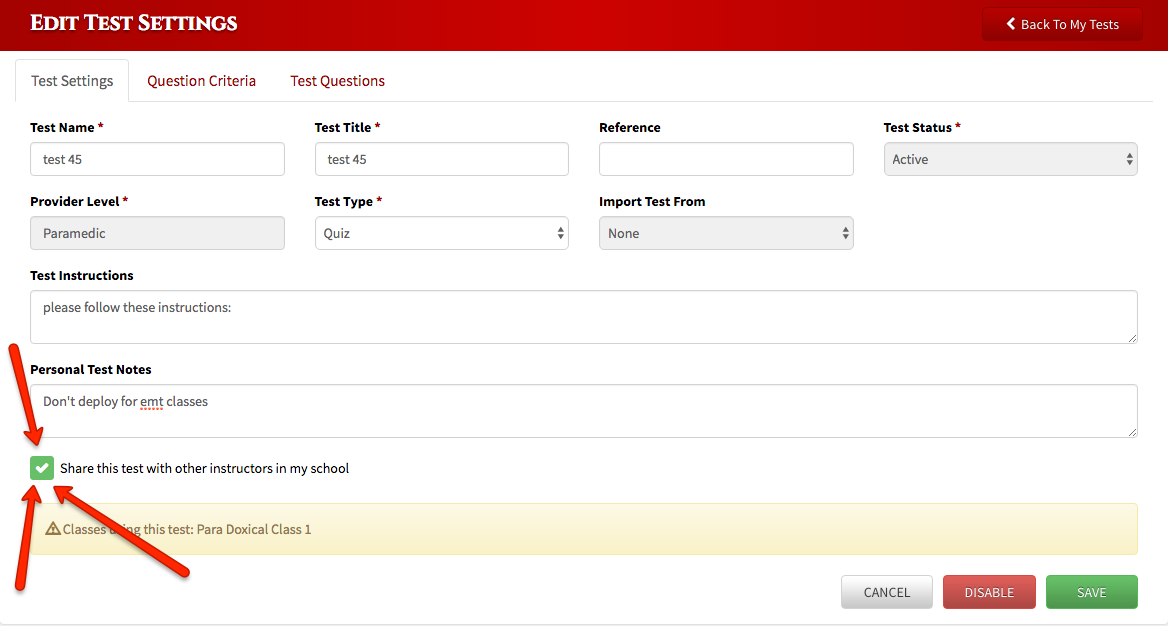 Once this checkbox is checked, and you've clicked 'save', this test is now available to other instructor within your school. Check article here to learn how to add a test that a different instructor has set to share.
If you're looking for an article describing how to add a test that has been shared by another instructor in your school click here
As always if you have any other questions or problems just submit a ticket or give our support team a call at (616) 818-7877