Yes. Assessment test attempts can be "Deleted" to give students another try.
To do so you can follow these instructions:
1. From your School Administrator Homepage inside EMSTesting, click on the course that the student is enrolled in.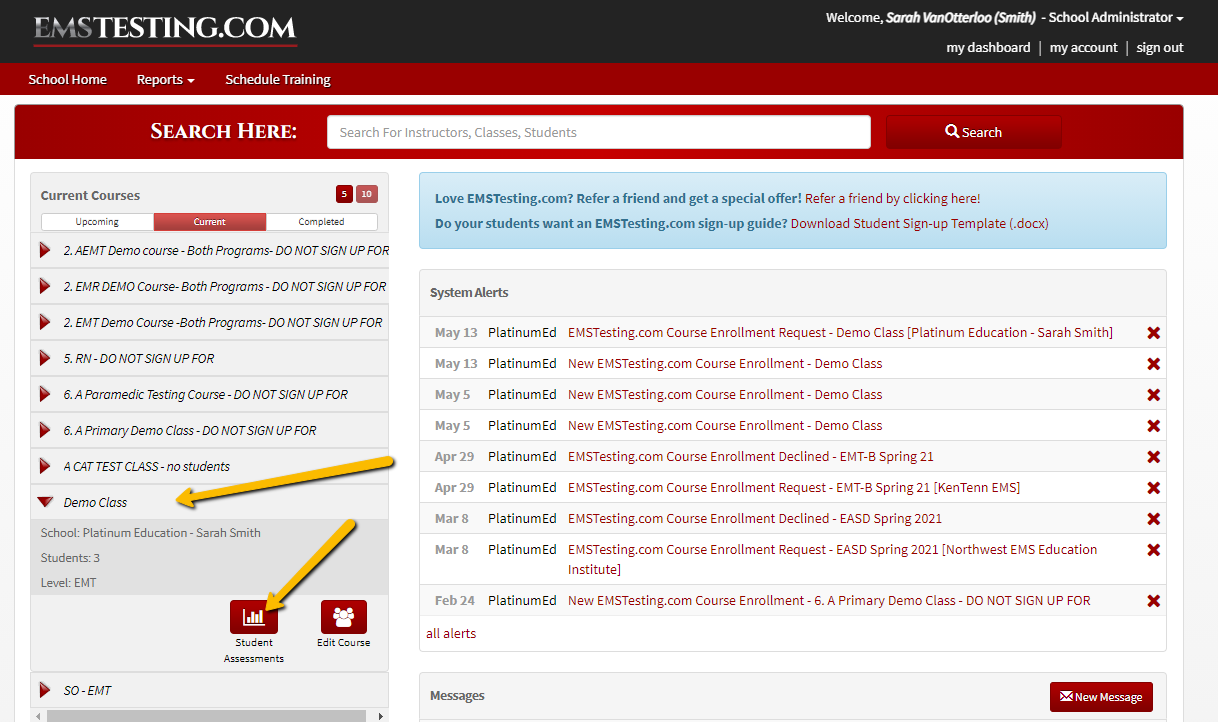 2. This should cause a couple of buttons to display. You will want to click on the "Student Assessments" button.
3. This will cause a "Student Assessments" window to appear. Select the student in question from the "Select A Student" section.
4. When you pick your student their "Assessment Results" will appear below.
5. Find the tab that corresponds to the test you would like your student to complete again.
6. This will display their results from that test. On that tab, you would see a "Delete Test" button. Clicking that will delete the students attempt and allow them to retake their assessment.