The Student Progress Report shows your student's progress and is run by Course, Class, Student, Start Date and End Date.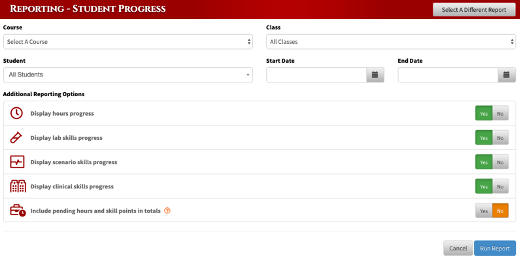 Choose at least your
Course
from the drop-downs to begin running your report.
Additional Reporting Options are defaulted to Yes on the most common options. Click on any of the toggle buttons to Yes or No.
Click on any of the links to view information about the skill, including the skill prerequisites.