Click on the Courses link. You will see the page below. If you have no courses listed, your school administrator has not created any active courses with Platinum Planner enabled for you to review yet.
In the action's column, click Review for any of the courses listed in the Pending tab.
Review the Settings, Hours Requirements, Skill Requirements and Classes. Once you have completed your review of the course, click the green Approve button on the top right of the screen.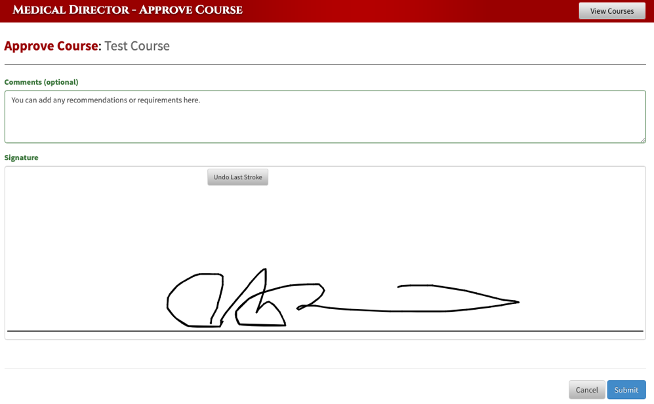 On the Approve Course page, you can add any comments you would like on the Course and apply your signature. Click the Submit button to be brought back to the review courses page.