Click on the Calendar link in the top navigation bar. You will see a calendar that lists all opportunities for your school by the defaults listed in the drop-downs.
To narrow down the calendar to your desired view, click on any of the drop-downs above and click the Search button.
Click on any of the Calendar items in the calendar to view more details.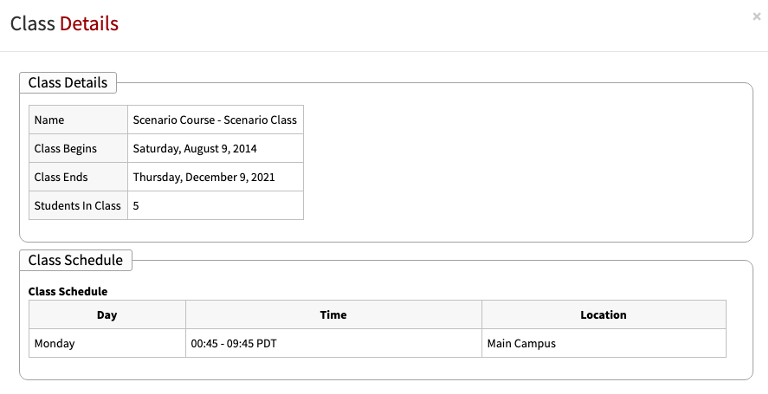 Once you have your desired calendar view, click the Export to PDF button to download the calendar view for printing or emailing.