The times that are displayed to you on the website are determined by your time zone setting for your account, so if you are seeing incorrect times it could be a result of this setting being set to the wrong zone.
To check, or change your time zone settings for your account, follow these steps:

From your my.platinumed.com dashboard, click on the "my account" option in the upper right of your screen.
This will take you to your "Account Information" page, where you will want to click on the "Update My Account Information" link.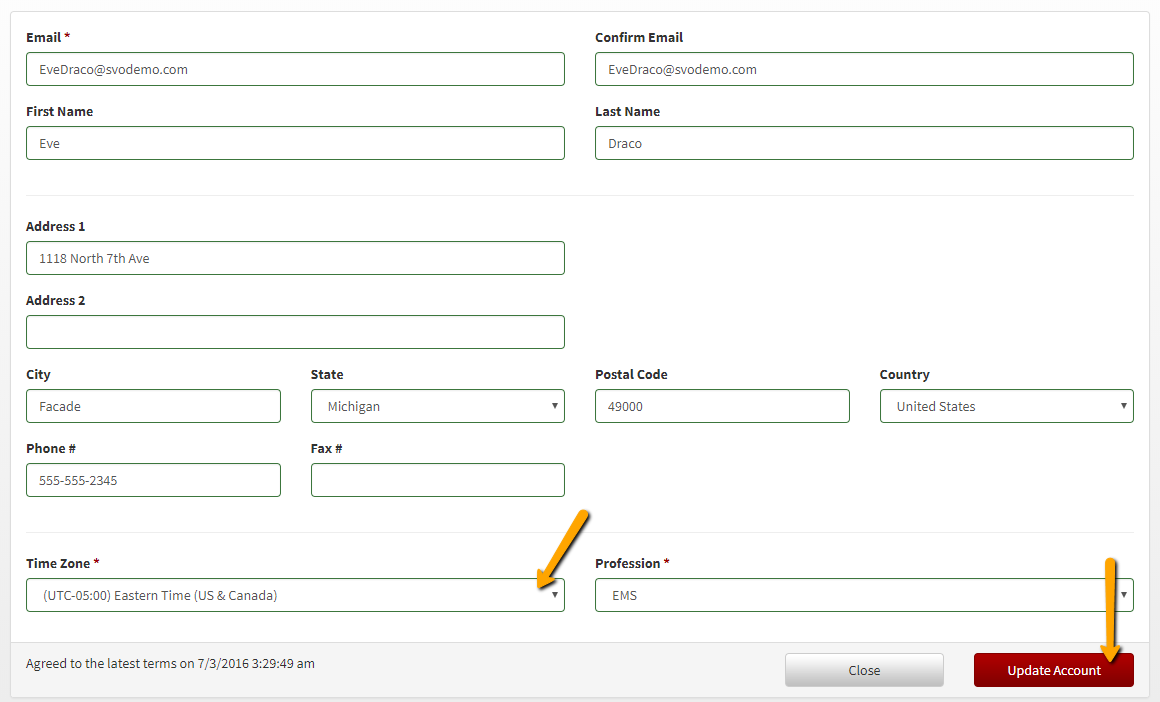 This will bring you to a page that will display your account information. In the "Time Zone" drop-down your current setting will be displayed. If the selection is incorrect, click on the drop-down and scroll until you find the correct option. If you alter this setting do not forget to click the "Update Account" button when you are finished.
If you are experiencing time zone issues with the Platinum Planner student App, your account setting is not the likely culprit. The times displayed in the app are based on the time zone settings for your device and you will likely want to check those settings.
If you still have any questions or concerns feel free to submit a support ticket via the "Help" button or give us a call at (616) 818-7877.