Yes, Administrators can give students credit for hours and skills completed outside of Platinum Planner, utilizing a feature called Defaults. 
If you do not have access as a School Administrator, you would want to reach out to an individual at your institution that does. 
To adjust the student's skills or hours, follow the directions below:
From your School Administrator Homepage inside Platinum Planner, you will want to go to the "Manage Users/Requests" option in the red toolbar at the top of your screen. 
In the drop-down that appears, click on the "Manage Students" option.
This will take you to the "School - Manage Students" page, where you will want to locate the student that you wish to adjust. On the right of your screen (unless you have modified your table) you will see an "Actions" Column. From those items, you will want to click on the "Defaults" option. 
The "Defaults" option will bring you to the "School - Edit Students Defaults" page. This page will display the hour categories and the skills that are enabled for that course. In the boxes to the left of the hour category or the skill, you can enter the number of additional hours or additional successful attempts that you would like to give the student credit for. Once you made the desired adjustments, don't forget to scroll to the bottom of the page to click the "Save" button.
Now that the Defaults have been entered, when a progress report is run for that student the values entered in Defaults will be displayed in the "Adjusted" Column which will count towards the Progress Percentage.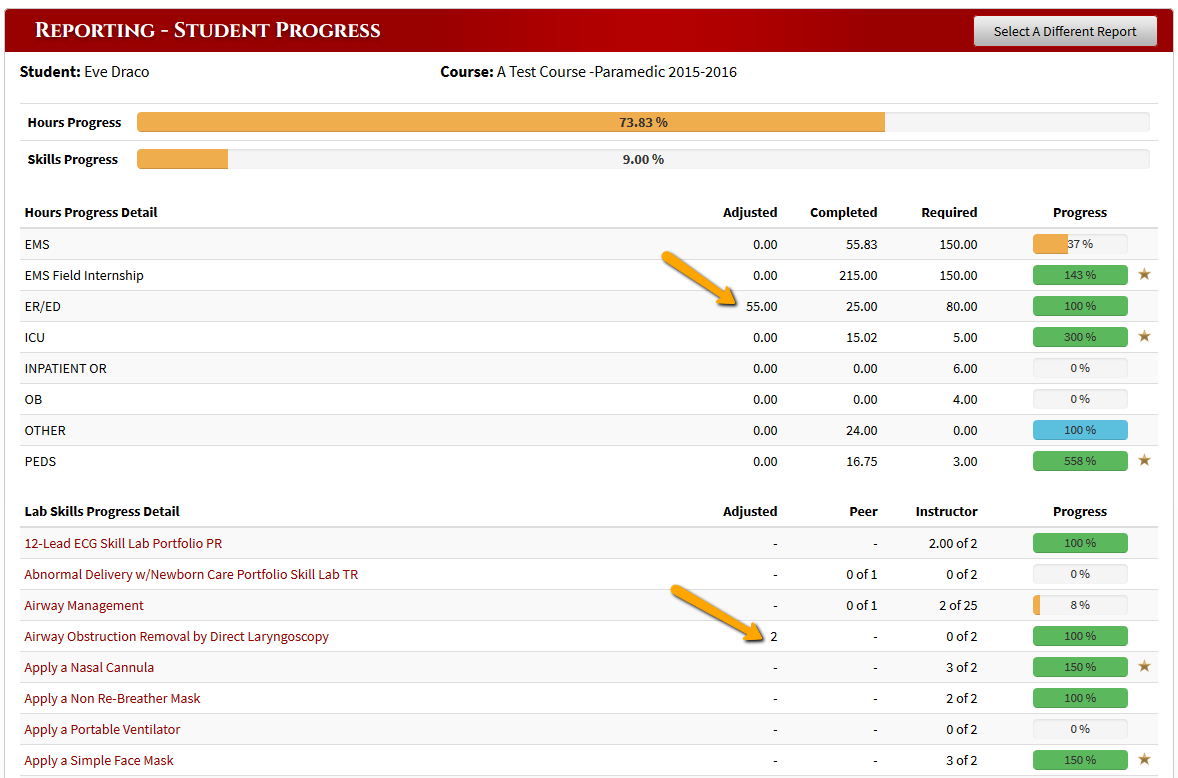 As always, if you still have questions please feel free to give us a call at 616-818-7877 or send in a support request via the "Help" button.