A Course Code is a 5-digit alphanumeric code that is generated and assigned to the courses created by your institution.
Note: The Course Code is different from an Access Card/Access Code. Access Cards/Codes are used to pay fees for your course enrollment, while the Course Code simply helps you locate the course you should be enrolling in.
When this code is provided to you by your institution it can be used when creating your student account or submitting a new course enrollment request. Utilizing the code is not required but will simplify the enrollment process.
New Student:
If you are a new student (meaning you don't have an existing account in our programs) you can enter your Course Code on our Create Student Account page when you are creating your student account.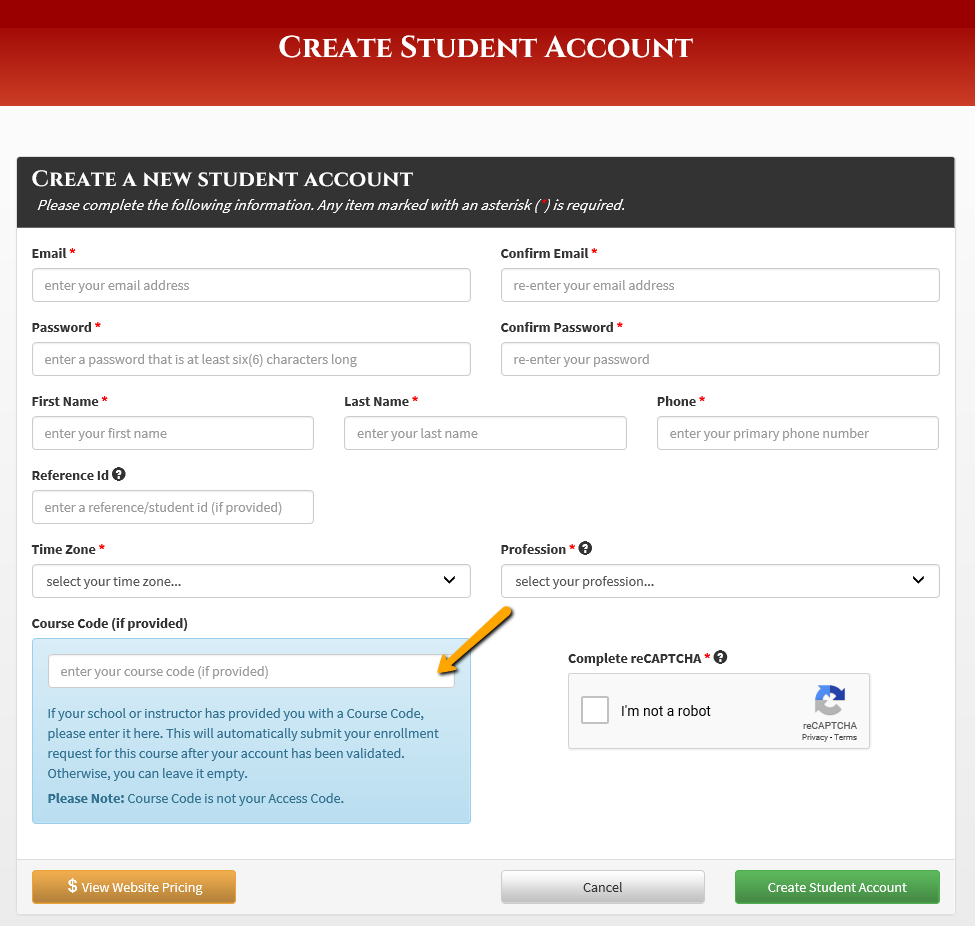 Once you have filled in the required fields and click the Create Student Account button, a validation email will be sent to the email address you have provided.
If you have entered a Course Code, when you have validated your account, a course enrollment request will automatically be submitted in that course on your behalf for your institution to review.
Existing Student:
If you are an existing student (meaning you do already have an account in our programs), but need to enroll in a new course you can still utilize the course code to skip the process of searching for your school and course in order to submit a new request.
When you are on your my.platinumed.com dashboard and click on the Enroll tile, the window that pops up will allow you to search for your school and course, but if you click on the link at the top of the window you will be brought to a new field where you can enter the course code.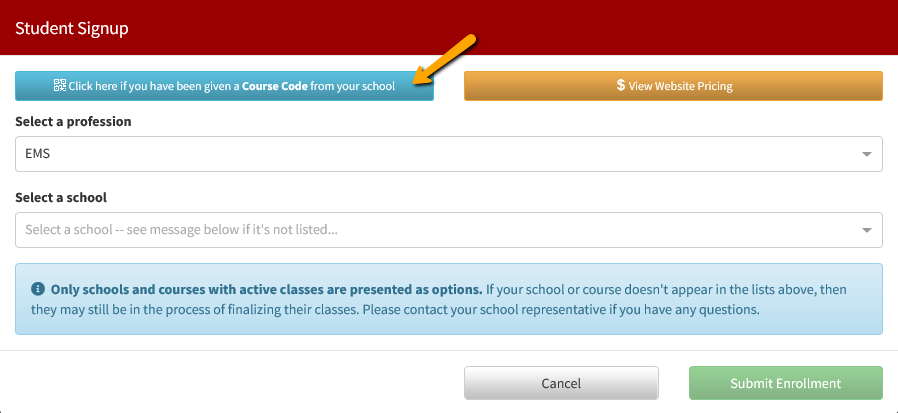 Once you enter the code and click Lookup the program will search for the course in our system. If the course that is found is the correct course you just need to click Submit Enrollment to submit your enrollment request for your Administrators to review.