Instructors do have the ability to throw out a question from their classes' test results.
This article will walk you through how to exclude questions as well as include previously excluded questions.
To exclude a question, from your Instructor Homepage inside of EMSTesting or Platinum Tests, you will click on the name of your class, then click on the "View Gradebook" button and scroll to find the name of your test.
Clicking on the test's name will bring you to your "Class Tests Results" page.
Next, scroll down to the "Class Detailed Results" section. To the left of each of the questions is a checkbox. Place a check in the box for any questions you would like to exclude from the class test results. Then click the "Exclude Questions" button near the bottom of the page.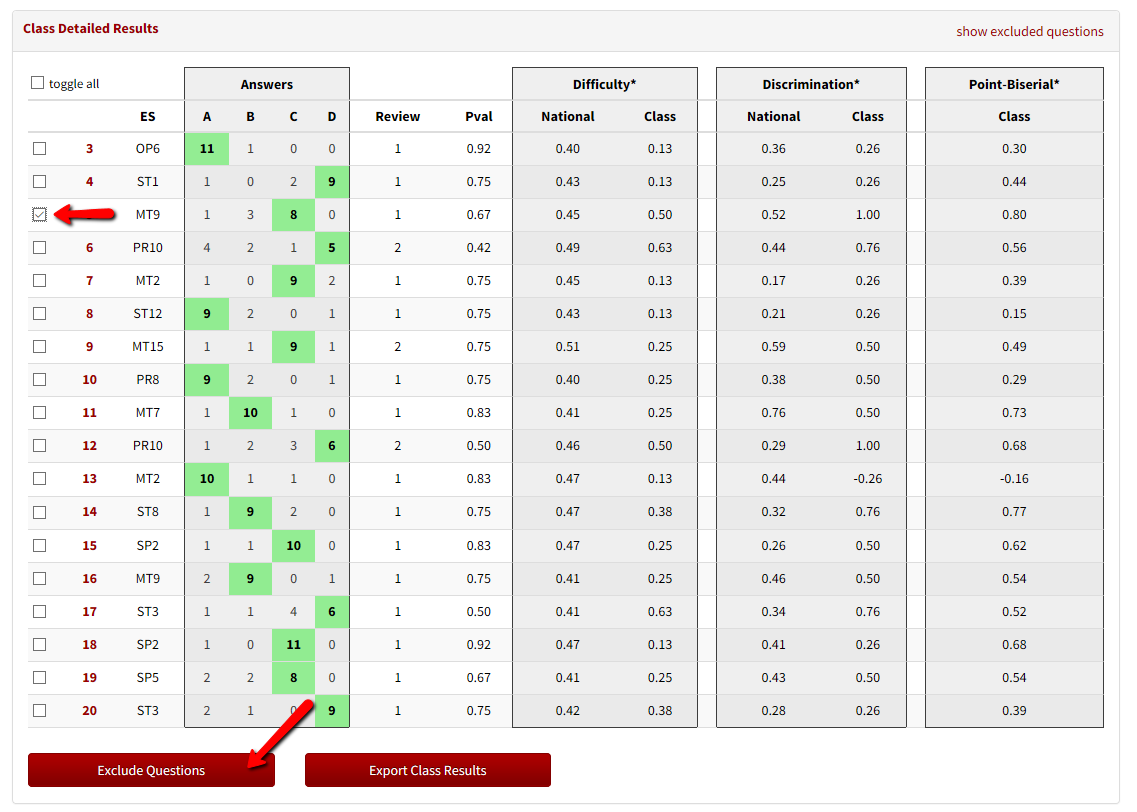 Once a question is excluded the program will recalculate the student's grades, the class averages as well as the KR20/Cronbach's α numbers for the test.
If you want to see the questions that have been excluded from the test you can click on the "show excluded questions" option in the header of the "Class Detailed Results" section.
To include questions that were previously excluded, from this page you can uncheck the box next to an excluded question and click the "Exclude Questions" button to include those questions back into the test results.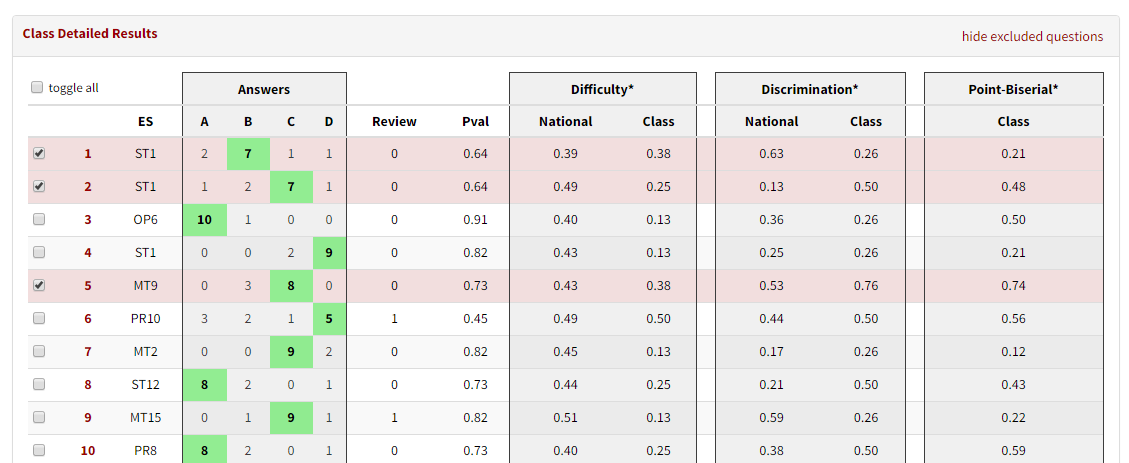 When students are viewing their results the updated grades will appear on level 1 reporting. Levels 2 and 3 will display the data with the excluded questions still factoring in. The question, answer, and annotation will still be visible with level 4 reporting, but it will be indicated that the question has been excluded from the test.
Note: Excluding a question from a test on the test results page does not delete that question from the actual test and will appear on the test if the same test is administered again.
If you still have questions, please call 616-818-7877 or send in a support request via the "Help" button and we will do our best to assist.