If you need to hide a grade completely from a student's "Overall Grade" there are two ways in which this can be accomplished.
The first of which is:
From your instructor home page you will choose your class, then click the "View Gradebook" button.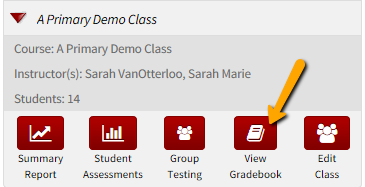 Then locate the test and the student and hover over the field you wish to adjust. You will see two button options. "Edit" which will allow you to manually adjust the student's grade and "Hide" which will prevent the grade from factoring into the student's overall score.
Once you click "Hide" a popup will appear asking you to confirm the action. Then, if you click "OK" the grade will be hidden and the score will display as gray in the test column.
The second way to hide a grade:
Starting on your instructor homepage, select the class and click the "View Gradebook" button.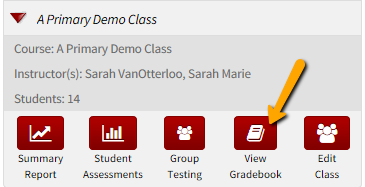 Next, find the test you wish to omit the grade from and click on the test name. This will take you to the Class Tests Results page. Here you will want to scroll down to the Individual Student Test Results section.
Now you can either place a check in the box next to "Student Name" which will select all of the students in the class
or select the boxes next to specific students.
Once you have made your selections, you will then click the "Toggle Grade Visibility" button.
This will cause the student's grade to be hidden and their names and scores will be displayed as crossed out.
If you still have any questions or concerns feel free to submit a support ticket via the "Help" button or give us a call at (616) 818-7877