If you have run into an issue, our friendly support staff is always willing to try to assist you with whatever problems you may have.
Please, give us a call at 616-818-7877.
If you don't immediately get to talk to a support representative, please leave a message with your name, contact information, and a brief description of your issue and someone will get back to you.
Or:
You can use the "Contact us" button located in the Help search window after searching our Knowledge Base to send in a support request.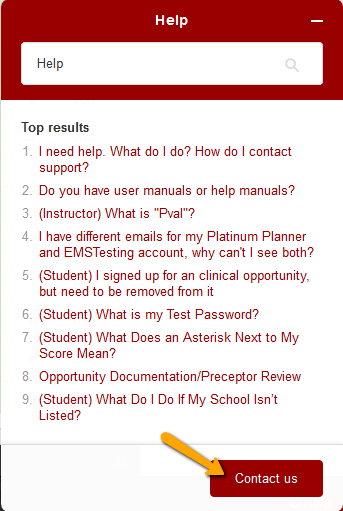 Or: 
You can use the following link to search our Knowledge Base for answers to many commonly asked questions.
https://platinumed.zendesk.com/hc/en-us