If you are a student and you are in an active course, in an active class, but when you go to the "Adaptive Test For Class" page and there is not a "New Adaptive Test" button this means you have reached your test limit. Your best course of action is to let your instructor know. They would have the ability to edit this setting if they would like to allow you to continue to take adaptive tests.
If you're an instructor, and your students no longer have the "New Adaptive Test" button because they have met their test limit you can easily increase that limit if you would like to do so.
To do this, from your Instructor Homepage inside of EMSTesting click on the name of the class, then select the "Edit Class" button.
This will bring you to your 'Edit Class' options. You will see several tabs, but you will want to click on the one titled "Adaptive".
This is the page where you would select the settings for the number of adaptive tests your students have the ability to take and the areas they would be able to test in.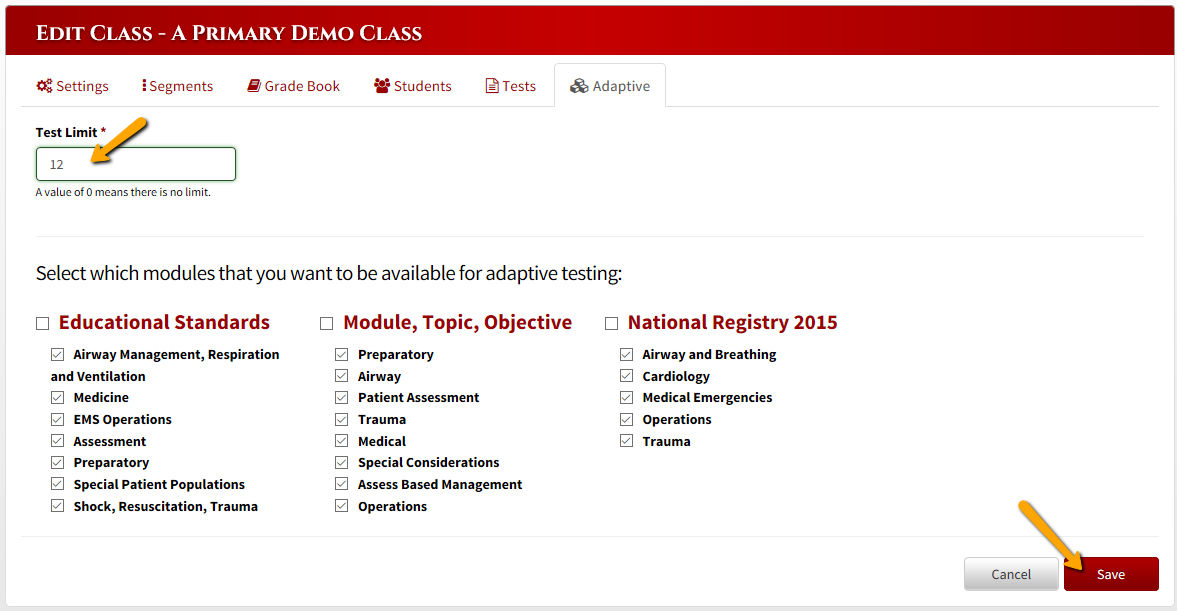 If your students are saying they've reached their limit that means there is a number above 0 in this spot. In this case, you can increase that number, or even set it to zero. Setting the test limit to zero simply makes it so there is no limit.
Once you have made your adjustments, click the "Save" button.